Over 65% of our business is supporting Atlanta's finest Custom Home Builders, Remodelers, Restoration Companies & Interior Designers.
Custom work is our specialty! We have been involved in jobs of every size from custom RV & Yacht renovations to some of the most luxurious new homes in Atlanta. You will find our work in Restaurants, Luxury Hotels, Designer Showrooms and we are the Fabricator of Choice for several custom home builders including a Southern Living Builder of Year award winner.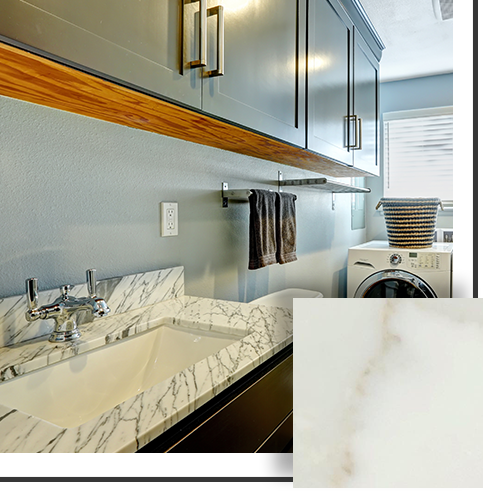 About Us
Granite & Marble Solutions is a Veteran owned full-scale stone fabrication and installation company in the Atlanta GA metro area. We specialize in custom stone solutions leveraging leading-edge fabrication technology blended with old-school craftsmanship. Our values are focused on Quality, Dependability and overall Customer Satisfaction.
Service
• Transparent and predicable pricing packages that can be customized to your needs
• Standardized processes for capturing your requirements and managing deliverables
• In-house team to provide design consultation or collaboration with your designers
• Project Team focused on delivering your project On-Time and On-Budget
• Craftsmen with 25+ years of experience
• Culmination of Latest technologies blended with old-school knowledge
Materials
• All Natural Stones
• All Major Quartz Manufacturers
• Porcelain and Other Solid Surface Products
• Extensive Network of 25+ Distributors
Other
• BACA robotic systems
• Certified Applicator of MORE Surface Products including Infinity Lifetime Sealer and AntiEtch resurface products
• Certified Dealer of InvisaCook induction stoves
• Certified Dealer of Temmer material – Luxury Natural Stones
• Member of Natural Stone Institute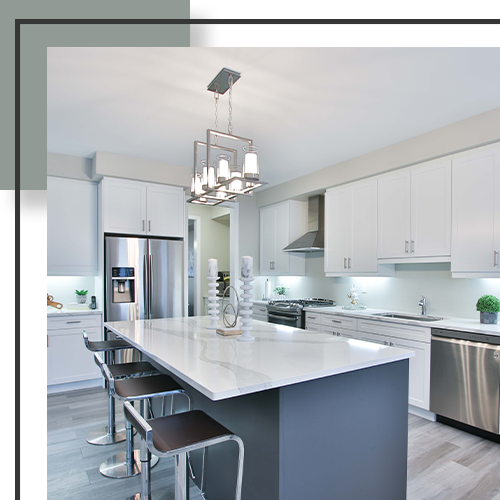 The challenges and annoyances faced by your clients and potential customers:
The individuals interested in our services encounter a range of irritations and challenges stemming from their current manufacturer. These issues include inadequate communication, missed deadlines and project milestones, as well as a failure to meet the expected standards of quality. In the end, these problems have the capacity to negatively impact both their standing and their income.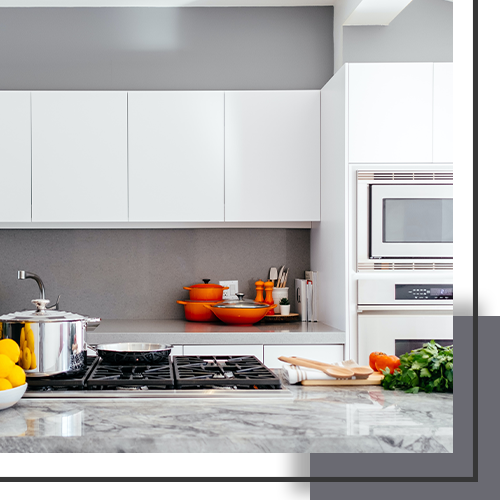 Our potential customers and current clients envision an ideal association with their manufacturer as follows:
They aspire to establish a dependable, enduring relationship with their manufacturer—one that functions as an integral part of their team. This collaboration would streamline their processes, alleviate the typical complications tied to countertops, enhance their end products, and ultimately facilitate the sale of more projects with greater ease.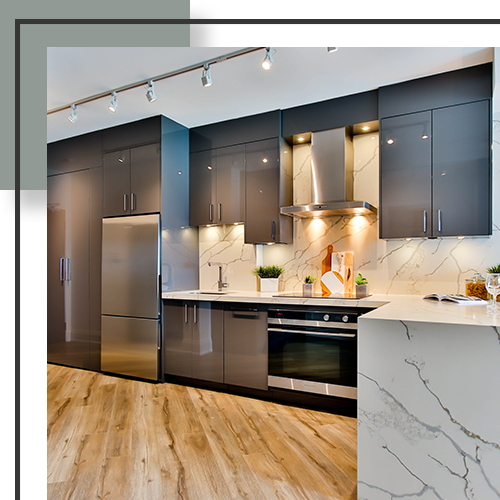 The manner in which Granite & Marble Solutions achieves this desired result:
Through our GMS Contractor Concierge, we assist General Contractors in achieving a smooth and trouble-free execution of the countertop aspects of their projects.
The Benefits of Working With Gms
Time-saving, preventing unnecessary stress
Facilitates smoother sales processes
Prevents project timeline delays
Enables surpassing customer expectations
Experience Our Gms Contractor Concierge
Proactive Communication with a Dedicated Account Manager
Streamlined Sales with a Predictable Pricing Model
Next Business Day On-Site Review with Blue Tape Response
Guaranteed Availability through Material Advantage
Issue Hotline Available Beyond Warranty Period
On-Demand Design Consultation
Digital Layouts for Complex Projects
Make an Appointment Today!