Duluth, Georgia
Top Rated Local® GRANITE AND MARBLE
Custom Kitchen & Bathroom Countertops
When it comes to kitchen and bathroom remodeling, one key element that can transform the entire look and feel of a space is the countertop. At Granite and Marble Solutions, we specialize in providing high-quality, custom countertops in Duluth that are not only beautiful but also tailored to your unique needs and style preferences. From granite to marble to quartz, we offer a wide range of materials to choose from, ensuring that you find the perfect countertop for your home. Get a free quote today!
Why Choose Custom Countertops
Granite and Marble Solutions offers a few, high-quality products that will make your home look elegant, welcoming, and beautiful.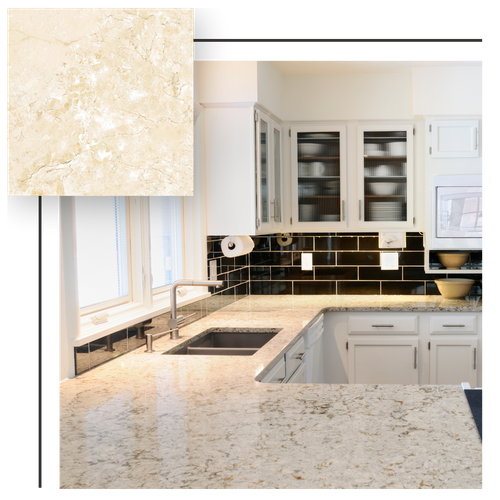 Unique Design
There are several benefits to opting for custom countertops in your Duluth kitchen or bathroom. First and foremost, custom countertops allow you to create a one-of-a-kind space that reflects your personal style. Whether you prefer a sleek and modern look or a more traditional and elegant aesthetic, we can help you achieve your desired outcome.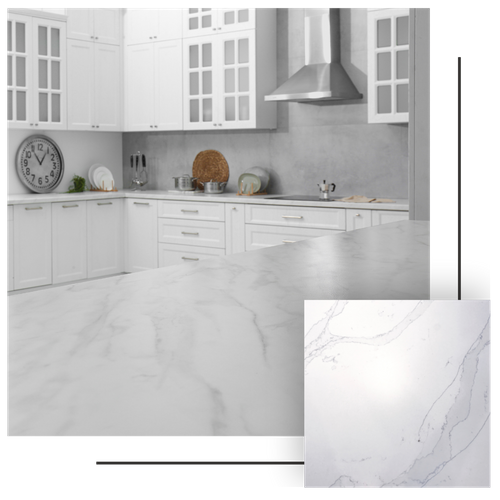 Superior Quality & Durability
Custom kitchen and bathroom countertops in Duluth also offer superior quality and durability. Our team at Granite and Marble Solutions works with top-quality materials, ensuring that your countertops not only look stunning but also stand the test of time. Each kitchen and bathroom countertop we create is crafted with precision and attention to detail, guaranteeing a long-lasting investment for your home.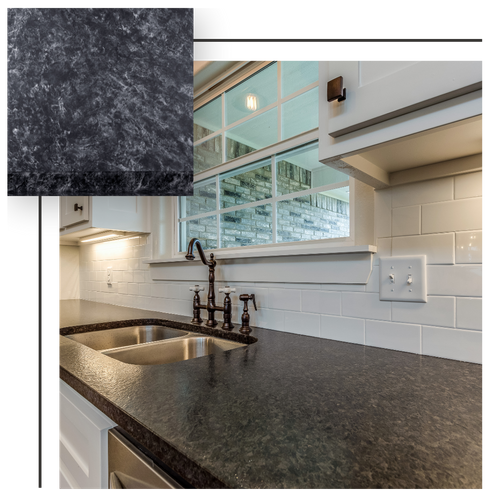 Flexibility
Furthermore, custom kitchen and bathroom countertops allow for flexibility in design. You have the freedom to choose the color, pattern, and finish of your countertop, ensuring that it seamlessly integrates with your overall design scheme. Whether you desire the timeless elegance of white marble, the bold and dramatic look of black granite, or the contemporary appeal of quartz with its wide variety of color options, we can bring your vision for your Duluth home to life.
Our Custom Kitchen & Bathroom Countertop Materials:
Why Hire Granite and Marble Solutions
When it comes to finding the right company to handle your custom kitchen or bathroom countertop project in Duluth, Granite and Marble Solutions stands out among the competition. Here's why you should choose us:

Extensive Selection of Materials:
We offer a wide range of materials, including granite, marble, quartz, and more, allowing you to choose the perfect countertop for your space.

Experienced Craftsmanship:
Our team is highly skilled and experienced in countertop fabrication and installation. We take pride in our attention to detail and ensure that each kitchen and bathroom countertop in Duluth is perfectly crafted to meet your specifications.

Exceptional Quality:
We only work with top-quality materials sourced from reputable suppliers. This ensures that your custom kitchen and bathroom countertop will not only look stunning but also provide long-lasting durability.

Customization Options:
We understand that each homeowner has unique preferences and requirements. That's why we offer customization options to help you achieve a truly personalized countertop that suits your style and needs.

Excellent Customer Service:
From the moment you contact us, our team is dedicated to providing exceptional customer service. We will guide you through the entire kitchen and bathroom countertop selection and installation process for your Duluth home, answering any questions you may have along the way.

Competitive Pricing:
We believe that quality countertops should be accessible to all Duluth homeowners. That's why we offer competitive pricing without compromising the quality of our materials and craftsmanship.
Transform Your Kitchen or Bathroom Today
If you're ready to transform your kitchen or bathroom with custom countertops in Duluth, Granite and Marble Solutions is here to help. From the initial consultation to the final installation, we are committed to delivering superior quality and exceptional service. Contact us today to schedule a consultation and let us bring your kitchen or bathroom countertop dreams to life.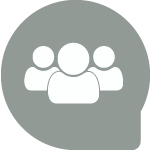 Are you looking for the highest-quality, best granite and marble materials and craftsmanship in the Alpharetta, Atlanta, and Cumming, GA area? If so, then you have come to the right place.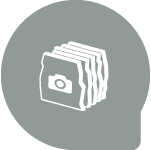 We have a variety of high quality materials, highlighting granite and quartz. Check out our work and envision yourself in one of our remodeled kitchens.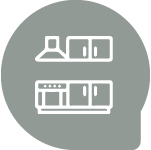 Curious about our work? Check out our recent projects and the variety of materials we have to complete any project that comes our way.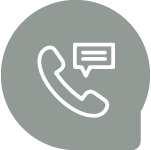 Contact Us
Feeling worried about starting a new home improvement? Contact us and we'll take the stress and hassle out of the process for you.
Make an Appointment Today!