Dunwoody, Georgia
Top Rated Local® GRANITE AND MARBLE
Custom Countertops and Backsplashes
Are you looking for ways to take your kitchen or bathroom from bland to beautiful? From dreary to deluxe? If so, look no further than Granite & Marble Solutions! Proudly serving the city of Dunwoody, Georgia, we offer custom countertops and backsplashes that are sure to transform the look of your home. Learn more below, then contact us today to get started!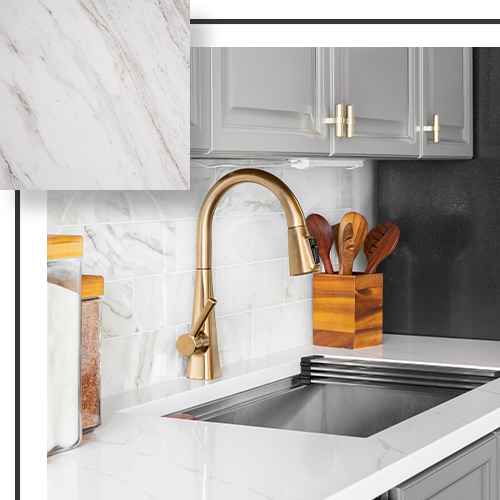 Mesmerizing Marble Countertops
For those who prefer a classic look, there's always the option of marble countertops. Marble has been used for centuries and is still a popular choice today, as it adds a timeless elegance to any kitchen or bathroom. At Granite & Marble Solutions, we offer Dunwoody residents a wide selection of marble in various colors and patterns, so you can choose a countertop that fits your unique style.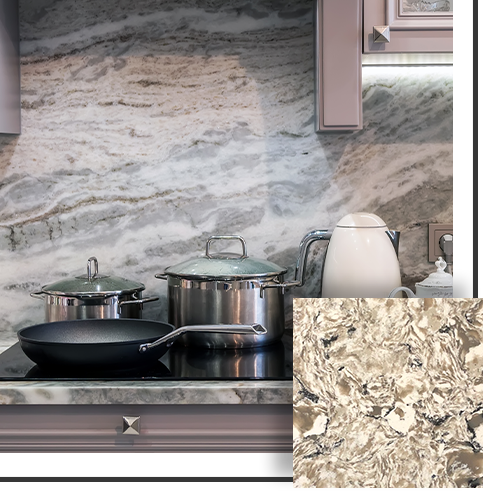 Quality Quartz Countertops
When it comes to modern countertops, quartz is a fantastic choice. Quartz countertops are incredibly durable, low-maintenance, and guaranteed to impress. Plus, quartz countertops feature a non-porous surface that's resistant to bacteria and staining, making them a compelling option for messy kitchens and busy bathrooms.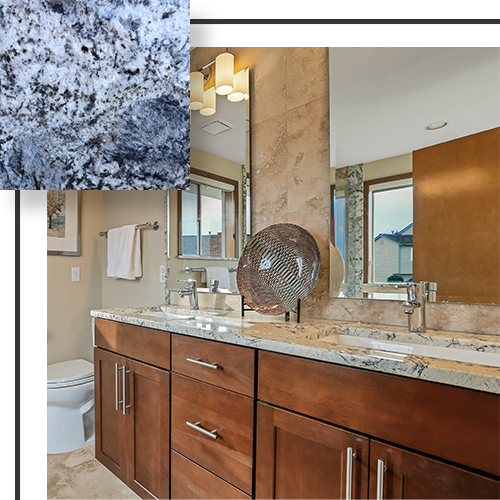 Gorgeous Granite Countertops
Granite is another popular choice among homeowners in Dunwoody, and it's easy to see why. Granite is a natural stone that easily shrugs off heat and scratches, ensuring your custom countertops will last for years to come. Even better, granite is surprisingly affordable, so we're confident we can find jaw-dropping granite countertops that fit within your budget.
Porcelain, Wood, and More!
At Granite & Marble Solutions, our name is just the start of what we have to offer! Choose from porcelain backsplashes, wood countertops, and more to create the kitchen or bathroom of your dreams. Whether you're aiming for a bespoke, contemporary look or a rustic farmhouse feel, our countertop experts in Dunwoody can help you bring your vision to life.
Ready to start your renovation? Get in touch with Granite & Marble Solutions, the team that Dunwoody residents trust the most. We can't wait to help you with your project!