Norcross, Georgia
Top Rated Local® GRANITE AND MARBLE
Are you looking to transform your kitchen or bathroom into a luxurious and functional space? Look no further than Granite and Marble Solutions, your premier destination for custom countertops in Norcross. With a wide range of options including granite, marble, and quartz, we have the perfect solution to elevate the style and functionality of your home. Get a free quote today!
Our Custom Kitchen & Bathroom Countertop Materials
When it comes to choosing the right countertop material for your kitchen or bathroom in Norcross, granite and marble are timeless classics that offer unmatched beauty and durability. Both granite and marble countertops are made from natural stone, which adds a touch of elegance to any space. Each slab of granite or marble is unique, with its own patterns and colors, making every countertop a true work of art.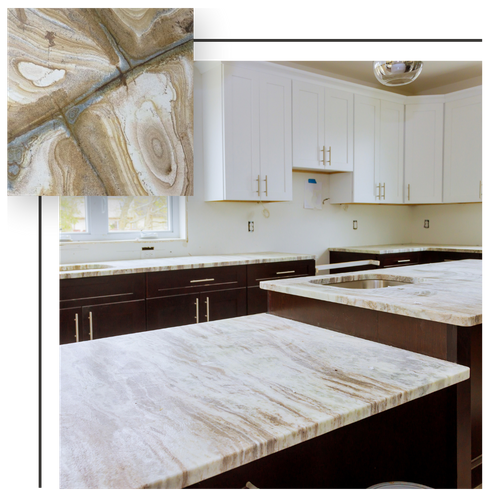 Granite Countertops
Granite kitchen and bathroom countertops in Norcross are known for their strength and resistance to scratches and heat. This durability makes them an ideal choice for busy kitchens, where spills and hot pots are common. Additionally, granite countertops are easy to maintain and require minimal upkeep to keep them looking as good as new.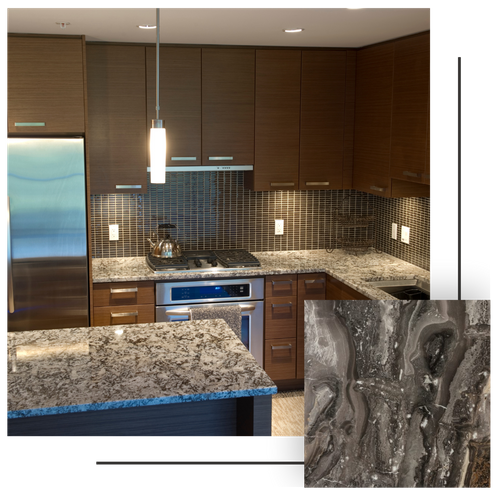 Marble Countertops
Marble kitchen and bathroom countertops, on the other hand, exude sophistication and grace. With their smooth and luxurious finish, marble countertops instantly elevate the aesthetics of any kitchen or bathroom. While marble is softer than granite, it is still a durable material that can withstand everyday use with proper care and maintenance.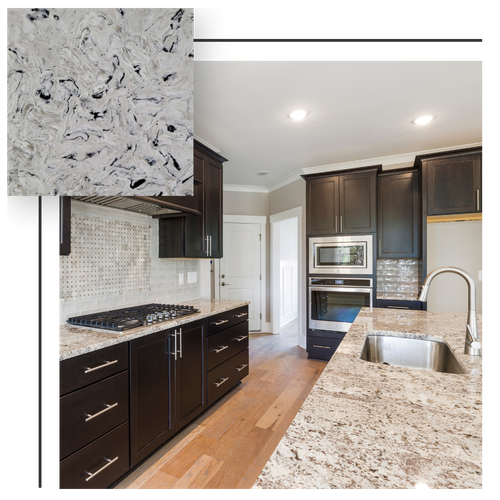 Quartz Countertops
If you are looking for a kitchen or bathroom countertop material that offers the perfect blend of beauty and practicality, quartz is an excellent option. Engineered quartz countertops combine the natural beauty of quartz with added strength and durability. With a non-porous surface, quartz countertops are resistant to stains, scratches, and bacterial growth, making them a hygienic choice for kitchens and bathrooms.
Our Custom Kitchen & Bathroom Countertop Solutions
At Granite and Marble Solutions in Norcross, we specialize in custom countertops that are tailored to your unique needs and preferences. Unlike prefabricated countertops, custom kitchen and bathroom countertops allow you to choose the perfect size, shape, and color that complements your existing décor. Whether you desire a sleek and minimalist design or a bold and dramatic statement, our team of experts will work closely with you to bring your vision to life.

Skilled Craftsmen
When you choose us as your custom kitchen or bathroom countertop company in Norcross, you benefit from our years of experience and dedication to excellence. Our skilled craftsmen take pride in their work, ensuring every countertop is masterfully fabricated and installed with precision. We use only the highest quality materials and state-of-the-art technology, guaranteeing a finished product that exceeds your expectations.

Exceptional Customer Service
In addition to our superior craftsmanship, we offer exceptional customer service from start to finish. Our team is knowledgeable and friendly, ready to assist you throughout the entire process. Whether you have questions about material options, design ideas, or maintenance tips, we are here to provide you with the information you need to make an informed decision.

Adding Value to Your Space
Investing in custom countertops from Granite and Marble Solutions is not only a wise choice for enhancing the beauty of your home but also a smart investment in its overall value. Custom countertops are highly sought after by homebuyers, adding significant appeal and increasing the resale value of your property.
CALL US TODAY
Transform your kitchen or bathroom into a luxurious and functional space with custom kitchen and bathroom countertops from Granite and Marble Solutions in Norcross. Contact us today to schedule a consultation and take the first step towards creating the kitchen or bathroom of your dreams.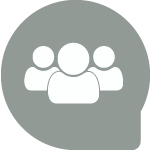 Are you looking for the highest-quality, best granite and marble materials and craftsmanship in the Alpharetta, Atlanta, and Cumming, GA area? If so, then you have come to the right place.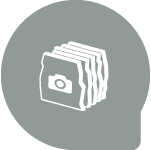 We have a variety of high quality materials, highlighting granite and quartz. Check out our work and envision yourself in one of our remodeled kitchens.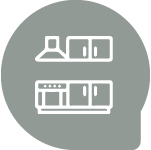 Curious about our work? Check out our recent projects and the variety of materials we have to complete any project that comes our way.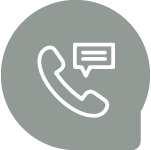 Contact Us
Feeling worried about starting a new home improvement? Contact us and we'll take the stress and hassle out of the process for you.
Make an Appointment Today!