For homeowners looking to add a unique and luxurious touch to their homes, custom porcelain countertops offer just the right amount of sleek and modern design. Not only do they look great, but they also offer many advantages over other materials. Whether you're looking for a subtle backdrop for your kitchen or bathroom design, or you would like the elegant feel of porcelain countertops to be the focal point of the room, the team at Granite and Marble Solutions can help you achieve this with our custom countertop services.
When it comes to countertop fabrication and installation in Alpharetta, GA, there is no one better for the job than Granite and Marble Solutions. We excel at providing our clients with stunning, custom countertops from a variety of natural stones, including granite, marble, porcelain, and more. Read on to learn why porcelain countertops are a popular choice, and contact us to get started.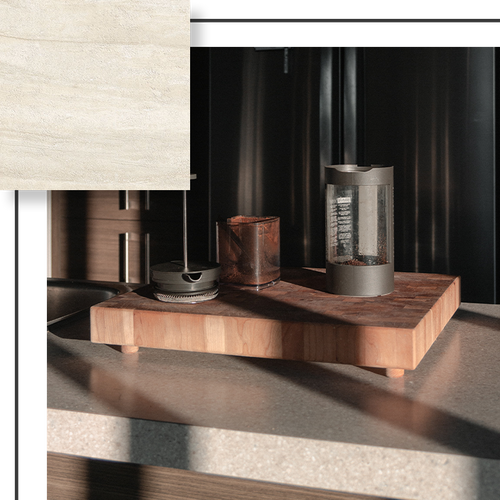 What is Porcelain?
Porcelain is a type of ceramic material made from clay and other minerals. It's known for its hardness and durability, as well as its smooth texture and attractive appearance. Porcelain comes in a variety of styles and colors, ranging from a light ivory to rich black.
Benefits of Porcelain Countertops

Durability
Porcelain countertops are highly durable and resistant to scratches, chips, fading, and heat — which is important when choosing a natural stone for your home design. This makes them ideal for busy kitchens and bathrooms, where spills and wear and tear are no issue. In addition, porcelain is non-porous, which is ideal when it comes to finding the best material for your custom countertops, as it makes it highly resistant to bacteria and germs.

Maintenance
Porcelain countertops are simple to care for and maintain. The best way to keep them looking like new is to regularly clean them, and wipe up any spills as soon as possible. Resealing the countertops every few years will prevent water from seeping into the porcelain and straining it.

Colors and Finishes
Porcelain countertops come in a variety of colors and finishes, so homeowners can choose the look that best fits their style and budget. Porcelain can also be customized to fit any size or shape with our custom countertop services, making it a great choice for any kitchen or bathroom. The smooth, glossy finish of porcelain countertops is particularly the best part of this natural stone, giving any space a luxurious and elegant feel.

Cost Effective
Finally, porcelain countertops are incredibly cost-effective. They are often less expensive than other materials, such as marble or granite, and can last for decades with proper care and maintenance. This makes them a great investment for any homeowner who wants to upgrade their kitchen without breaking the bank.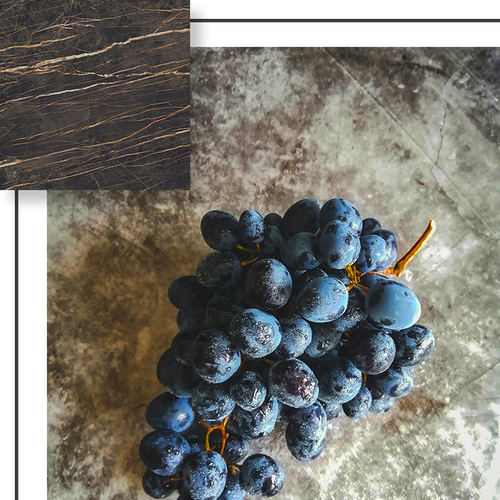 Custom Porcelain Countertops in Alpharetta
Our custom porcelain countertops can be tailored to fit any budget for homeowners looking for countertop fabrication and installation in Alpharetta. The cost depends on the size, shape, and complexity of the countertop. Porcelain comes in a variety of colors and finishes, so you can pick the one that best suits the needs of your kitchen decor.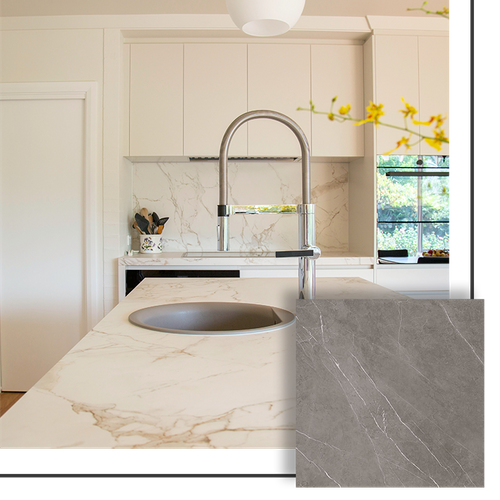 Why Choose Us?
At Granite and Marble Solutions, we strive to provide you with the highest quality workmanship available when it comes to our custom countertops fabrication and installation services. This means we use only the best materials and take care to ensure we bring your vision for your countertops to life. We offer expert installation services, so you can rest assured that your new countertops will be properly and securely installed.
Porcelain countertops offer a unique and stylish look to any kitchen. With their durability, easy maintenance, and variety of colors and furnishes, they are an excellent choice for any homeowner looking to upgrade their kitchen. Contact Granite and Marble Solutions to learn more about our porcelain countertops!
Make an Appointment Today!